2,100 Blues Enthusiasts.
5 Venues of Music.
4 Days of Live Performances.
1 Floating Festival.
The Ultimate Music-Lovers Paradise.
Join Joe Bonamassa and many other talented musicians on the 8th edition of Keeping the Blues Alive at Sea! Sailing March 13-17, 2023, Norwegian Pearl will cruise from Miami, Florida with a stop in beautiful Puerto Plata, Dominican Republic as you indulge in four days and nights of live shows, unforgettable collaborations, and unique activities you can only see on board KTBA. In addition to the special programming for the ultimate Blues aficionado, take advantage of the amenities available aboard Norwegian Pearl including incredible spa services, complimentary and specialty dining, shopping, and plenty of frosty beverages to quench your thirst!
With beautiful blue Caribbean waters spanning in every direction, a stunning port stop destination, and toe-tapping tunes from your wake-up call to the wee hours of the night around every corner, this vacation is a must for every Blues lover! While you're on board, you'll have the opportunity to see multiple shows from the superior artists on our lineup including Little Feat, Joanne Shaw Taylor, Quinn Sullivan, Jack Broadbent and many more to be announced!
Do good, feel good on this adventure that benefits The Keeping the Blues Alive at Sea Foundation, Joe Bonamassa's non-profit organization dedicated to providing students and teachers and musicians the resources and tools needed to further music education. Throughout the four days at sea you'll have many chances to participate in exclusive curated tasting experiences, signed guitar raffles, and much more all in support of this worthy cause.
Don't delay! Book your cabin today and experience the unbelievable Blues vacation that awaits!
Ahoy, Vacation!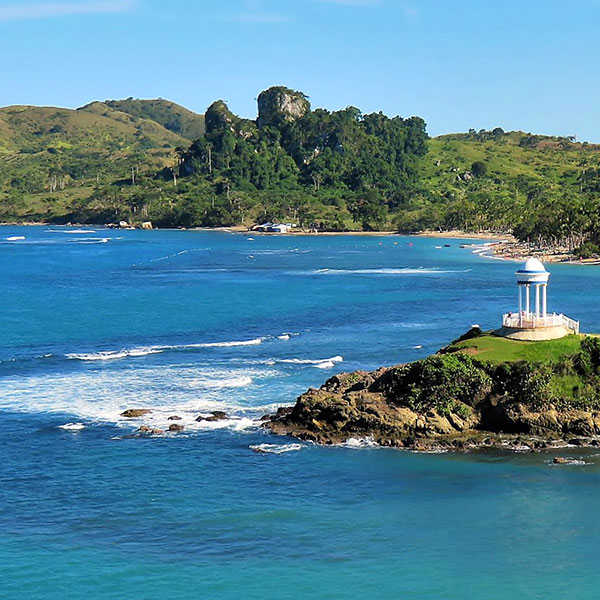 Wednesday, March 15, 2023
Puerto Plata (or officially known as San Felipe de Puerto Plata) is the ninth largest city in the Dominican Republic and the capital of the province of Puerto Plata. For spectacular city views, take a ride up the Pico Isabel de Torres mountain which stands over 2,600 feet high. History buff? Visit Fortaleza San Felipe, which was built in the 16th century and served as a prison under the dictatorship of Rafael Trujillo. Or head to the Amber Museum, a museum filled with a unique collection of valuable Dominican amber which is semiprecious tree sap that has hardened for millions of years capturing many fossils of plant and insect life.
Shore Excursions in Puerto Plata, Dominican Republic