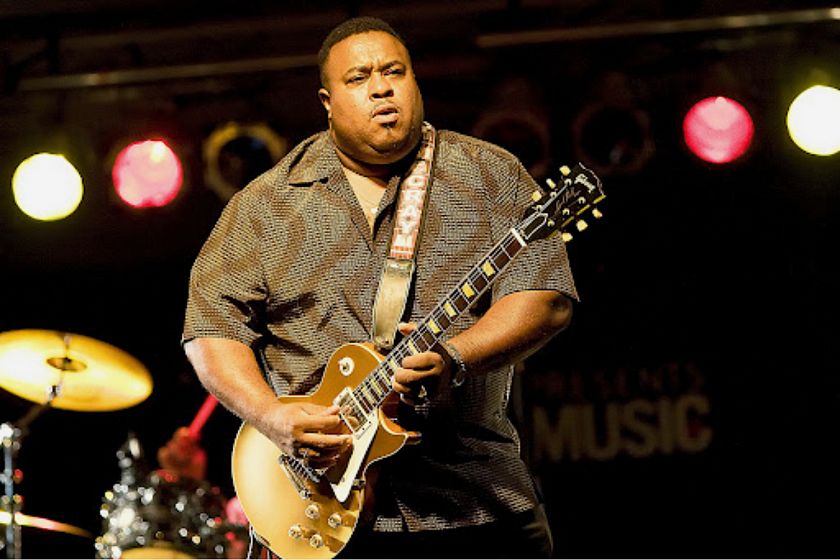 Larry McCray
Larry McCray
Larry McCray's heart and soul are in the blues. Of that, there's no question. It's been 25 years -- award-winning ones at that -- of scalding-hot and tasteful blues from the Arkansas-born, Michigan-based singer, guitarist, bandleader, songwriter and heir apparent to a lineage that includes personal influences and heroes such as B.B. King, Freddie King, Albert King, all of whom he's had the chance to meet and play with. McCray's eight albums have blended reverence for that tradition with his own soulful spin on the form, and those achievements have been noted with an Orville H. Gibson Male Blues Guitarist of the Year award as well as the Top Guitarist prize in International Blues Matters' 2014 writer's poll. But there's a part of McCray here that has a rock 'n' roll beat too, and he's following
​that on his latest release,
The Gibson Sessions, a 12-song set featuring some of his personal favorites by Lynyrd Skynyrd, Bob Seger, ZZ Top, Gregg Allman, the Doobie Brothers, the Rolling Stones, Creendence Clearwater Revival and others, with help from six-string brethren such as Allman Brothers Band co-founder Dickey Betts, Derek Trucks (Allman Brothers Band, Tedeschi Trucks Band, Eric Clapton), Los Lobos' David Hidalgo and Jimmy Herring (Aquarium Rescue Unit, Allman Brothers Band, The Dead, Phil Lesh & Friends). "The blues is my favorite, for sure. I get more out of it, feeling-wise, but I've always been a rock 'n' roll fan and I've always tried to write music that was rock 'n' roll friendly," McCray explains. He adds, THE GIBSON SESSIONS is as much a Larry McCray album as the 1990 or 91 debut AMBITION or any of the others that followed in its wake. "I always try to move forward and remember where I came from," McCray says. This album is a way to do these songs I love and maybe get them heard by people who like that music already, but do it in my own way so I can have some of my personality and
self-identity within the music."