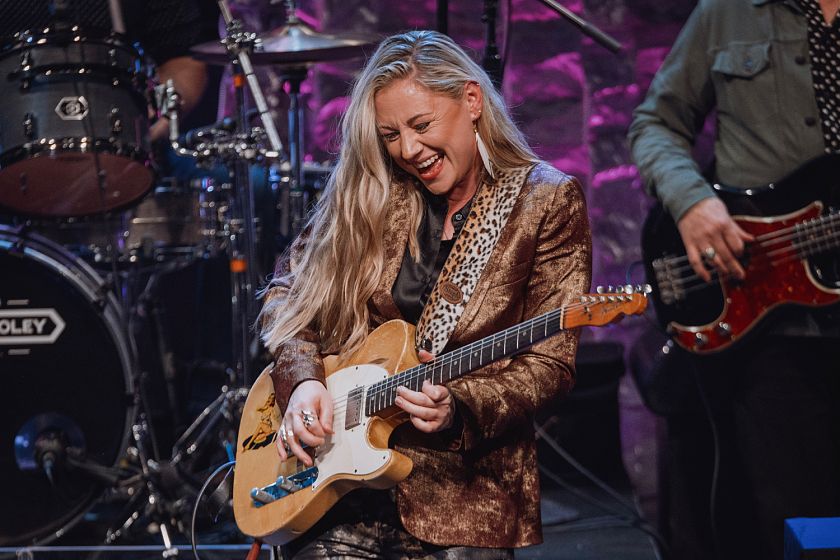 Joanne Shaw Taylor
Joanne Shaw Taylor
Six albums in, Joanne Shaw Taylor has nothing to prove, but plenty to say. Reckless Heart, the follow-up to 2016's Top 20 hit Wild, finds the British blues musician in glorious form and a mischievous mood, one minute bearing her claws with catty lyrics, the next deliriously in love.
In several senses, it's an album of firsts -the first made in Joanne's adopted home town of Detroit, the first produced by her close friend Al Sutton (Greta Van Fleet,Kid Rock), the first largely recorded live and the first to feature an unplugged solo performance and, by chance, a passing train.
But it's also an album that pulls the past in to the present. The good-time grooves of vintage, British blues-rock are given a modern makeover, while Joanne's most powerful, yet intimate vocals to date take their cue from the gritty soul greats (Aretha, Tina, Mavis Staples) she grew up on.
Born in the Black Country and discovered aged 16 by Eurythmics' co-founder Dave Stewart, Joanne has spent a decade releasing increasingly successful albums and touring the world. Along the way, she has won over fans from Joe Bonamassa to Stevie Wonder to Annie Lennox.