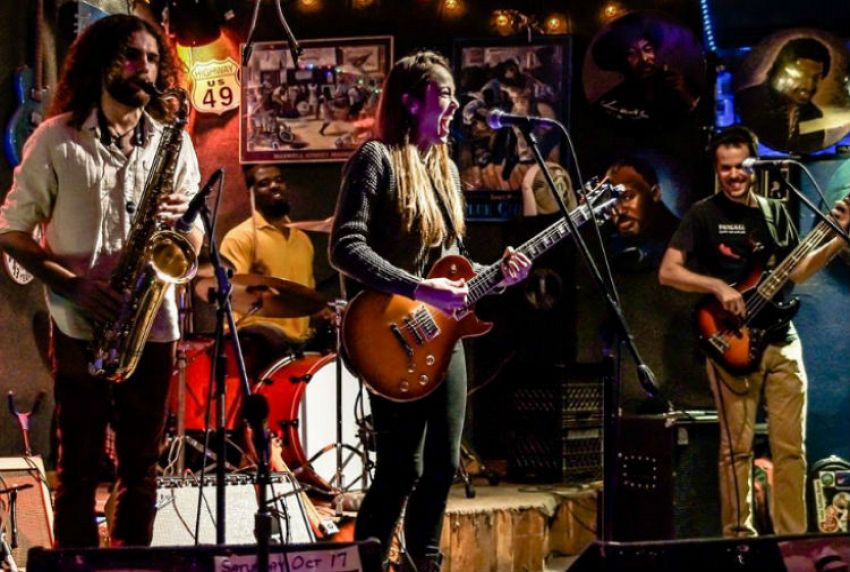 Heather Gillis Band
Heather Gillis Band
North Florida's own, Heather Gillis, is the complete package as a guitarist, lap steel player, songwriter, singer and arranger. She and her band have the stage presence and confidence to appeal to a variety of musical tastes be it rock, soul, jazz, roots or gospel.
At 22 years old, Heather has not only formed a following at a local level, but has played alongside and befriended members of the Allman Brothers, Col Bruce Hampton, Matt Schofield, North Mississippi All-Stars, Aquarium Rescue Unit, The Word, The Lee Boys and many more. In addition to the performances with her band, Heather is also a lead guitarist and vocalist for The Freight Train Band, which was started and led by the late Butch Trucks after his time with The Allman Brothers Band.
Heather's live shows are energetic and consist of her original music as well as unique covers of rock, soul, and roots music.
Heather Gillis Band

1:30 PM-2:45 PM

Heather Gillis Band

10:30 PM-11:45 PM

Heather Gillis Band

12:45 AM-2:00 AM